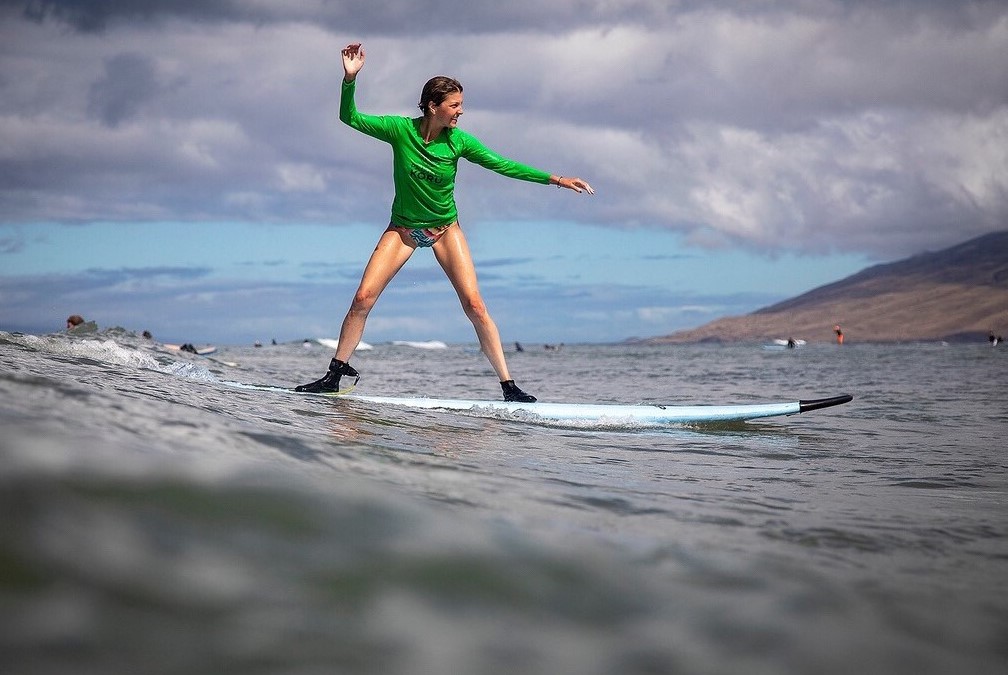 In May of 2019, I attended Camp 39 of Camp Koru located in Maui, Hawaii.
At camp we not only got to spend four glorious mornings surfing but we also ventured to nearby towns, helped restore dunes, and bonded over a "bonfire" with 20 strangers that I now call my Ohana.
Going into camp, I knew there would be a lot of surfing and sitting around sharing our emotions and experiences. These were the two things that I was nervous about. I had my reservations about opening up to anyone. To my surprise, I ended up wanting to share at each and every "bonfire" because it felt so refreshing to connect with people who knew and could relate to what I had endured. Each and every person has their own unique experience with something that bonds us all together and it is so inspiring to be surrounded by the kindest, strongest, and caring people. My other concern was about whether or not I was physically able to surf. Due to treatments, my capabilities had gone through a lot of changes. I allowed myself to let go of those worries and challenged myself. It was also very comforting knowing the instructors not only allow you to surf at your own pace but support and encourage it. Every single person was impressed at their abilities, and I think you will be too.
My favorite part of this camp experience was watching everyone's faces out in the water while they were surfing. All the campers had their own different goals and you could actually see everyones faces light up as they overcame the things that they allowed to hold them back. Watching people conquer their fears was so enlightening. I absolutely encourage anyone thinking of going on this adventure to do it. Allow yourself to step out of your comfort zone and embrace this amazing adventure.